skip navigation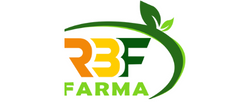 Privacy Policy
While you are on ecommerce website it turns high to take care of the privacy of the customers and we do understand and strictly act on this. With all the respect we ensure you that our website RBF Farma maintains complete secrecy of the details that you have shared with us. Also, we take full responsibility not to share any of your personal detail with any other third party at any conditions.
Our website may ask you're certain personal information such as name; date of birth; e-mail address; residential address; contact number etc. It is for just for the registration purposes or for giving feedback, contests, newsletters and placing an order. Including this, you are free to unsubscribe to our newsletter and any other information which you may receive from us.
Apart from this, we will like to clear that for enhanced security deal RBF Farma does not accept any financial information on its servers. All such related information given by the customers is directly received through online payment, cash and are transmitted to their respective banks' servers only.
At last, we will add on that the payments on our website are processed by a third party who has signed a non-disclosure agreement with us. Therefore, they are not allowed to share any personal information of the customers with anyone.