skip navigation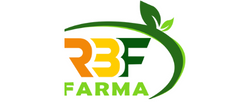 Welcome to RBF Farma
RBF Farma is one of the reputed wholesale honey supplier in India. We are in the market from more than decade and are widely involved in agricultural and animal husbandry service activities too. Being highly experienced in beekeeping business, we are one of the biggest organic honey suppliers to the company.
Moreover we are very much found to be contemporary in our services and this makes us feel proud to stand apart from other organic honey suppliers in India. Thus, with our stiff practice, pure dedication and regular updated working methodology we are recalled as one of the pioneer wholesaler that deals to serve PURITY at its BEST.
With our adequate technical support and effective channels, organic honey is purely collected from our own-planted beehives. This aids us to be largest honey suppliers in India that are committed to export 100% pure honey all over the globe. So, choose our products and services to enhance your achievement as customers and having vendor ship indeed.
Read More
What Says Customer About us?
Rakesh Gupta
I recently brought Multi flora Honey from RBF Farma. It was really good in taste and ingredients were healthy also. The quality was also very good. I recommended to others, this is a firm for getting satisfied high quality honey like raw honey, natural & organic honey many more... Thumbs up!
Vikaas Malik
I have buy the honey from rbf farma. I appreciate the range of product they serve because they are simply pure, natural and trustworthy comparatively from others. Thank you
D.K Rana
I want to say, they are a high Quality Honey Supplier with own Brand (RBF FARMA). A Very courtesies owner maintain fair business products & services.
Roopkishor Singh
Basically, I want start my own business and I was looking a Beekeeping firm where I could learn the beekeeping. I had meet with Raman Beekeeping Firm's beekeeping trainers and found they have excellent knowledge about beekeeping. I had learn here and started my business also. They had also support me time to time after completed my training. Well I was lucky that I had found this organization for my learning experience. I recommended to other's members who want to beekeeping training. Thank you